Before it's News
The Current 'Mask War' Hysteria Shows You This Has Nothing To Do With Science, And Everything To Do With Mind Control, Politics And Oppression | Global Unrest
"I'm going to have to rewire my self so that when I see somebody out in the world who's not wearing a mask, I don't instantly think 'you are a threat' or you are selfish or you are a COVID denier and you definitely haven't been vaccinated," said Maddow. "We're going to have to rewire the way that we look at each other," she added.
Here in America, when viewed from a 35,000 foot perspective, we have to look like the inside of an insane asylum regarding the current 'mask war' battle taking place at the moment. None of it is based on any kind of hard science at all, but rather on feelings, class status and a firm desire to control the very thoughts of other people.
Church Leaders PRAYED you'd never see this...
This short independent documentary
has the Catholic Church on the ropes Because it exposes the biggest scandal Something darker and more sinister than
Sandy Hook and Benghazi combined...
And it's spreading like wild fire all over the internet.
>> Click Here Before The Video Is Taken Down Permanently <<
"Behold ye among the heathen, and regard, and wonder marvellously: for I will work a work in your days, which ye will not believe, though it be told you." Habakkuk 1:5 (KJB)
On Thursday, pretend president Joe Biden issued a cryptic threat via Twitter, telling people "The rule is now simple: get vaccinated or wear a mask until you do. The choice is yours." Yet, at the exact same time, myriad other people and groups were demanding masks remain in place regardless of vaccination status or anything else. MSNBC animated head Rachel Maddow expressed her struggle with what way to go when she stated that she was going to have to 'rewire her brain' in order to be able to view 'maskless people' as not being a 'threat'. Maddow is right about one thing, minds are absolutely being rewired.
The entire COVID deception has moved us as a people, not just in America but around the world, into a place where we have been groomed to accept a One World leader who is about to come upon the scene. People who tell the truth are labelled as 'deniers' and it cannot be that much longer until the internment camps open for business. I only wore a mask to witness John 3:16 (KJB) to people I came in contact with, but I will never, ever willingly receive the COVID vaccine. I will stand against this satanic deception, and witness the gospel of the grace of God while I wait for Flight #777 to take off, and I hope you will do the same. To the FIGHT!!!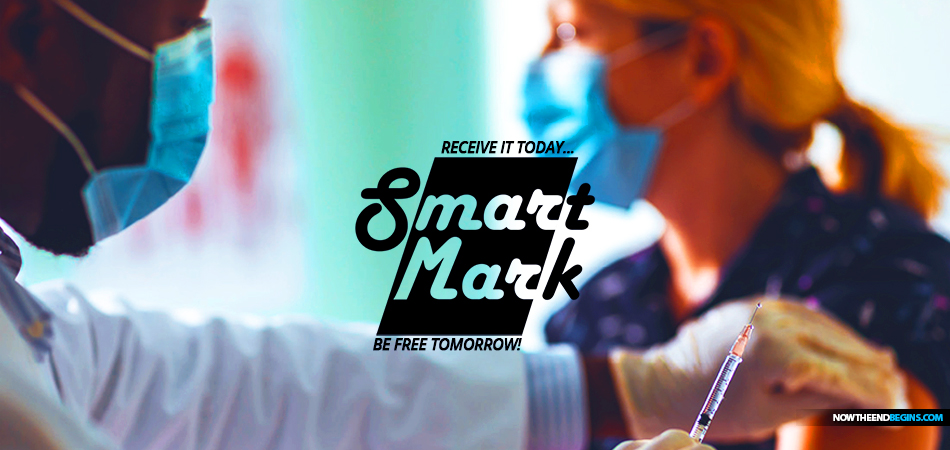 Rachel Maddow Says She Will Have to 'Rewire Her Brain' to Not View Maskless People as a 'Threat'
FROM INFOWARS: The CDC said yesterday that those who had been vaccinated could remove their masks in indoor settings (aside from a bunch of exemptions, including airports, public transport, hospitals and care homes).
This prompted Maddow's brain to short circuit as she expressed the difficulty she would have in dispensing with the idea of treating those who don't wear masks as dangerous lepers.
"I'm going to have to rewire my self so that when I see somebody out in the world who's not wearing a mask, I don't instantly think 'you are a threat' or you are selfish or you are a COVID denier and you definitely haven't been vaccinated," said Maddow. "We're going to have to rewire the way that we look at each other," she added.
Leftism is a mental disorder. pic.twitter.com/OejLEQAjOi

— Dave Rubin (@RubinReport) May 14, 2021
Perhaps Maddow is just sad that there's no longer official justification to intimidate and harass those who choose not to wear masks, something that leftists have enjoyed doing for the best part of a year. The notion that people who don't wear masks are a "threat" is of course completely ludicrous since the COVID-19 virus particle is 1,000 times smaller than the holes in the mask anyway.
After Texas ended its mask mandate, COVID cases dropped to a record low and a similar pattern was observed in Florida and South Dakota. Meanwhile, leftist-controlled areas that had the most draconian mask mandates routinely had the highest COVID infection rates. READ MORE
Now The End Begins is your front line defense against the rising tide of darkness in the last Days before the Rapture of the Church
When you contribute to this fundraising effort, you are helping us to do what the Lord called us to do. The money you send in goes primarily to the overall daily operations of this site. When people ask for Bibles, we send them out at no charge. When people write in and say how much they would like gospel tracts but cannot afford them, we send them a box at no cost to them for either the tracts or the shipping, no matter where they are in the world. Even all the way to South Africa. We even restarted our weekly radio Bible study on Sunday nights again, thanks to your generous donations. All this is possible because YOU pray for us, YOU support us, and YOU give so we can continue growing.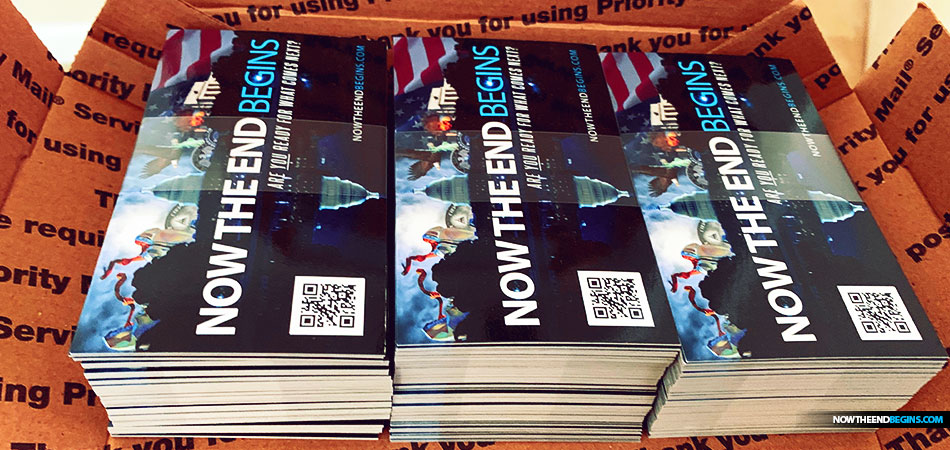 But whatever you do, don't do nothing. Time is short and we need your help right now. If every one of the 15,860+ people on our daily mailing list gave $4.50, we would reach our goal immediately. If every one of our 150,000+ followers on Facebook gave $1.00 each, we would reach 300% of our goal. The same goes for our 15,900 followers on Twitter. But sadly, many will not give, so we need the ones who can and who will give to be generous. As generous as possible.
"Looking for that blessed hope, and the glorious appearing of the great God and our Saviour Jesus Christ;" Titus 2:13 (KJV)
"Thank you very much!" – Geoffrey, editor-in-chief, NTEB
The post The Current 'Mask War' Hysteria Shows You This Has Nothing To Do With Science, And Everything To Do With Mind Control, Politics And Oppression appeared first on Now The End Begins.
Source: https://www.nowtheendbegins.com/mask-wars-covid-deniers-rachel-maddow-new-world-order-mind-control/
This Coming Apocalypse Is The Key To Your Family's Survival!
Dear Friend,
A historian discovered by a stroke of luck an ancient book that unveils something dangerous for all of us.
Do you think you are safe ?
Click On This Link to reveal some crucial details that could make the difference for you and your family.
Over entire America a terrifying disaster will come in a very short period of time.
And the worst part is that everything has been kept hidden from our eyes.
I couldn't believe this at first...
But this is a real threat and it will come faster than you can imagine.
Click Here To Discover The Truth
Stay Safe and God bless you!